Benefits of Radio Advertising
Posted on: October 4, 2016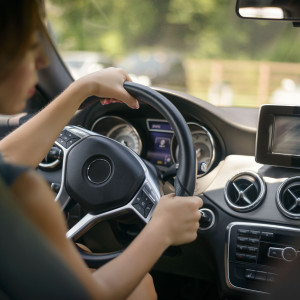 Considering doing a radio ad? The benefits of radio advertising help businesses reach specific audiences, promote events, and compliment a multichannel campaign strategy.
In this resource, we'll share with you some statistics that show how well radio advertising offers these benefits.
Radio reaches OVER HALF of the US population.
Trying to expand your brand awareness? According to a 2012 study, radio daily reaches 59% of our country's entire population. In fact, next to TV advertising, radio proved to be the second most powerful medium in the United States.
Radio personalities solidify brand trust.
Working on building a better brand reputation? Let a popular radio personality deliver your ad. The Radio Advertising Bureau's 2014 F.C.T. report on healthcare showed 50% of 9,000 radio listeners said a favorite radio personality positively increases their trust in healthcare or medical products or services. Give your brand a voice that your target audience already trusts.
Radio ads drive event awareness & attendance.
Need to get the word out about a special event or limited time offer? Radio captures immediate response for time-sensitive campaigns. A 2013 study by Arbitron & Edison Research reported 40% of 2,021 people attended an advertised event after hearing an ad on AM/FM radio.
Radio compliments multichannel campaigns.
Already advertising across multiple media channels? Adding radio proves to increase the effectiveness of multichannel campaigns.
For example, Radio Ad Lab's 2007 study showed that recall of advertising is significantly enhanced when a combination of radio and internet ads are used (27% recall), compared to just website ads alone (6% recall).
Ready to start radio advertising?
It's no secret, the benefits of radio advertising truly complement multichannel campaigns to improve brand awareness and drive business. If you're ready to add radio to your marketing mix, we'd love to get you started! In fact, we are planning fall radio schedules for most of our clients right now!