How Small Business Saturday & the Holiday Season Can Boost Your Marketing Strategy
Posted on: November 11, 2014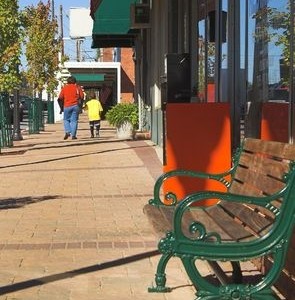 It's that time of year again: shopping season! With Black Friday only days away, we wanted to offer you some encouragement as to why this hyped up shopping season can favor your small business. While Black Friday tends to hold sway among big business competitors, it doesn't mean you're out of the game. Since 2010, American Express has highlighted post-Thanksgiving Saturday as "Small Business Saturday." This promotion gets small businesses plugged into the hyped up shopping tradition. So how can you make the most of the attention you'll receive from Small Business Saturday? Amplify the benefits of shopping small!
Working with multiple businesses has shown us that marketing always comes down to one important factor: people. And, as a small business, you have the greater advantage over national chains when it comes to people and relationships. Below are some of the top things you can use to promote your small business during the holiday season to stand out among big competitors.
Compassionate Customer Service
Think about it: when you're local, you (the owner of the business) will personally interact with your customers. Your social life intersects with theirs. You get to know what their families are like, what their friends are like, what kind of hobbies they're into. And you can witness firsthand if your product or service is actually satisfying your customers. This is a strong motivator to offer the best possible service to those doing business with you. Use this motivator, and let your customers know your compassion is a great benefit to them when shopping small with you.
Long Lasting Relationships Between Clients & Employees
Going along with personal and compassionate service, another benefit you can offer is longevity. Small businesses have a smaller turnover rate than national chains. A stable staff allows your customers to become familiar with those you have working for you. They will come to know and trust your employees as your employees become more and more knowledgeable in your industry. This keeps customers coming back to you again and again since they won't have to start from scratch every time they do business with you.
Lastly, and perhaps most importantly, your small business benefits the local economy. The350project.net says that $68 of $100 spent on independently owned businesses goes BACK INTO the local economy, including: payroll, taxes, law enforcement, fire departments, schools, etc! Meanwhile, spending $100 on a national chain drops that return down to $43! As a small business, you are a powerful force among the community. Let your customers know this!
The way small businesses operate is similar to the personal attention and strategy we use at Sundance Marketing. To see how we have helped other small businesses map out their marketing strategy by offering our close and personal attention, follow the link. Or contact us today! 585.670.0347