How to Expand Market Reach in Rochester
Posted on: August 29, 2016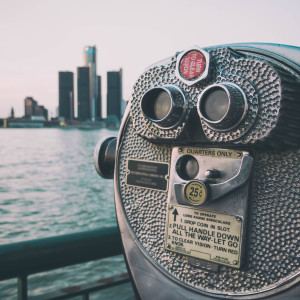 Trying to expand market reach in Rochester? If you want to be aggressive about your business growth in the Flower City, you'll need an acute attention to detail. You need to identify how your product or service can best appeal to Rochester consumers.
So what do Rochesterians do? Where do they go? How can your business best relate to them?
Let's examine some unique characteristics of the Rochester market.
1. Reach your target's homelife
If you know what your customer's home life is like, you'll better understand your audience. So what can we pull from a Rochesterian's home lifestyle? We could check recent statistics to create better targeting ideas, such as Nielsen Local's latest insights on Rochester. For example,
• 32% of Rochester adults have never been married
• 39% of Rochester households have a pet dog
• 70% more likely than all Americans, Rochester adults watched some form of ice skating on TV within the past year.
These averages can show you where to hone in on your brand message. Can you shape your brand message to appeal to singles and dog lovers? Maybe your media planning and buying strategy should include minor league hockey.
Researching Rochester homelife interests will give you more knowledge about your market, and how to expand your reach.
2. Reach your target's out-of-home life
Next, find out where your audience goes when they leave their home. Nielsen Local also gathered some statistics on the average Rochester adult's out-of-home lifestyle:
• 35% of Rochester adults traveled outside of the continental U.S. to a foreign country for personal reasons or vacation within the past three years.
• 3X's more likely than all U.S. adults, Rochester adults chose JetBlue® for their domestic and foreign flights within the past year.
• 60% of Rochester adults have stayed at a hotel or motel within the past 12 months.
This data can offer you some creative ideas for your out-of-home advertising. For example, since there's a nice niche or Rochesterians flying and traveling away from home, your brand could benefit by being advertised at the Greater Rochester International Airport (ROC).
Taking advantage of studies on the out-of-home behavior of the Rochester market can show you where to invest advertising efforts.
3. Reach your target's digital life
Knowing where Rochester adults spend their time online can dramatically expand market reach. It is incredibly easy to send targeted ads and research effectiveness online. In fact, you can reach customers instantly when you do digital marketing. Let's review a few stats:
• 93% of agencies plan to do Facebook marketing, just one example of social media rising in marketing budgets
• 1 of 3 auto shoppers find the car they'll purchase on a website, making dealership websites an incredibly important factor in the purchase decision
• 73% of web searchers noticed retargeting ads follow them on the web
These are just a few stats. Imagine how much you could expand market reach with the powerful results of digital marketing.
We hope these Rochester insights will help you expand your market reach. If this article gave you new ideas, or if you're looking for help in trying one of them, we'd love to hear from you!