Marketing Strategies for 2015 Should Combine Traditional AND Search Marketing
Posted on: December 15, 2014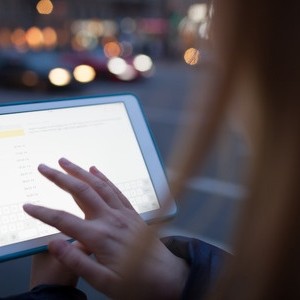 Holiday shopping results are IN and they're already influencing next year's marketing strategies for many businesses. The results show an increase in smartphone browsing and tablet purchases, which is making many consider the importance of concentrating on content efforts. In fact, national advertisers are already shifting their dollars to non-media investments – how long will it take local marketers to follow suit?
It usually takes more facts to help local businesses realize the need to improve their strategy to reach beyond traditional campaigns. That's what this article is for! According to IBM's Digital Analytics Benchmark, there was a significant jump in online traffic – specifically with mobile devices – during the Black Friday shopping season. Thanksgiving was the first time mobile devices beat out desktops for online browsing. In fact, over 50% of all online traffic came from mobile devices on Thanksgiving. They almost maintained that 50% mark on Black Friday, which means a 25% increase of mobile traffic compared to 2013.
With a vast selection of brands available and the advanced ease of instant research, consumers no longer make buying decisions based on discovery alone. That is why businesses need to be mindful of more than just traditional media. They need to combine traditional with search, mobile, content, and interactive marketing to capture and retain the interests of their consumers. Mobile devices have ushered in a communication style that goes two ways. Now you can interact with you customers, instead of only experiencing one-way communication.
How about you? Is your business ready for the new year? If you found managing traditional media to be a challenge, we can help you determine your best marketing strategy in this new realm and compliment your business goals for 2015!