Top 3 Things to Think About When Media Planning and Buying
Posted on: June 22, 2016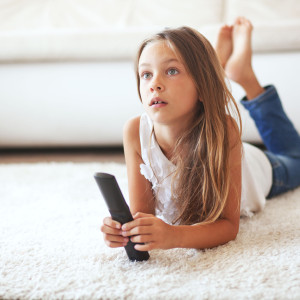 Trying to play it smart on your next TV or radio ad campaign? You've come to the right place. Broadcast media planning and buying can have a heavy impact on the effectiveness of your media buy. Here are three things to think about before you start your next media buy.
1. Don't base media buys on personal preferences
You might not even realize you're doing it, but media buyers can make the mistake of choosing ad placements based on their personal preferences. You might be tempted to plan buys around shows you watch or radio stations you listen to.
Laurie Sagona, President of Sundance Marketing, suggests that a good goal when buying television should be to "have the majority reach of the demographic that you're buying – with at least a 3 frequency in… a seven day period of time." She adds, "Buying radio has similar frequency rules but the reach will be less. Of course, if you are promoting an event you will have to up the frequency."
You must know your target audience and base your media planning and buying around their preferences. Of course, to accomplish this, you'll need access to broadcast ratings and viewership / listenership details. Otherwise, you'll be blasting your spot in the dark, burning your budget along the way.
2. Don't base media buys on the cheapest options
While media buying can weigh heavily on the budget, basing your selection on what's cheapest sets your campaign up for failure. Prices differ for a reason. In order to receive a profitable return on investment (ROI), you need to select the commercial spots that target your potential customers. Again, this requires knowledge on ratings: it's not the number of spots you buy but how many people are watching or listening.
You may benefit from a reputable ad agency to guide you through a media buy. Experienced media buyers analyze rating trends, leverage insider resources, and negotiate different quotes across multiple channels to determine which spots will provide the best ROI.
3. Don't limit your ad to one channel
Be aware that at times, TV stations care more about their share of the budget than the whole advertising plan. They may offer you a comprehensible package, but limiting your TV ad to one channel most likely limits the reach of your buy. It might work, but it'll be less effective than buying a broad scope of spots across multiple stations. Viewers watch programs, not channels.
Not convinced that media buying is a profitable way to spend your ad budget? Check out our article on why now is an excellent time to choose mass media for marketing.