While Viewership Options are Changing, TV Remains a Dominant Platform for Marketing
Posted on: October 22, 2014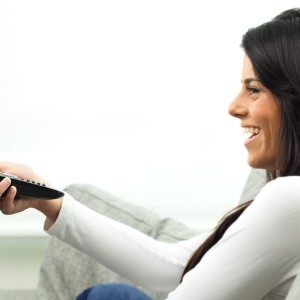 What are your TV viewing habits? Maybe your business or family life keeps you too busy to tune in on a regular basis. But eventually everyone enjoys to sit, relax, and let the mind be carried through the plot of a good story. And, because of modern technology, people who are too busy to watch live TV are able to watch their favorite shows on their own time. In this post, we'd like to explore how the huge change in TV viewing influences business owners and their commercial reach. Maybe you're worried spending ad dollars on TV spots and commercial production is a waste now that people can watch their shows online and on mobile devices at any time. However, one of the largest ad agencies in the states, Hill Holliday, partnered with Research Now to survey 500 adults in October 2014 and found that 91% prefer the traditional TV set for watching television. Here's the rest of the breakdown:
12% laptops
5% tablets
3% smartphones (I wonder if they need glasses for this)
Now you might say, "So what? Viewers can still access the internet with their TV sets," which, of course, is true. But this fact doesn't harm your commercial viewership. In fact, the survey reports that almost an equal amount of viewers like watching TV live and on their own time (with only 2% more favoring the latter). Also remember that most of the local ad buys include 80 to 85% programming that is not likely to be recorded for later viewing. While TV viewing options are undergoing significant changes, that doesn't mean TV is going away. Actually, the survey says as little as 2% of the 500 adults are not watching any TV. Is your business reaching the 98% watching TV?